About Yumo Marine

Contact Us
Add :
Room 9-104 , 29# Longhai Road , QETDZ, Qinhuangdao ,P.R.C. PC:066004
Tel:
0335-8082228 0335-8083338
+86-335-8882228
Mobile: +86-13603350263
+86-13933591971
Fax: +86-335-8883338
E-mail:yumomarine@vip.163.com
Q Q:

576070705 joy


542705535 Eileen


2393892761 Vicky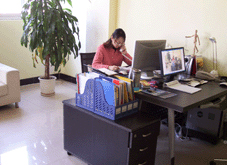 Qinhuangdao Yumo Marine Parts Limited Company is located in the North of China beautiful seaside city of Qinhuangdao .With the geographical advantage of Qinhuangdao port,Yumo Marine offers professional management of marine equipments and fittings for ship and land use, and can fix, maintain ships of the harbor at any time or go with the ship for repair. At the same time, the company can also help you resolve various problems according to your request.
With years of management experience of shipping equipment, detailed technique data storage, the company has built up a perfect quality service system. Our suppliers spread all over the world. Providing reliable high quality products is our service aim that it has been pursuing!
Cooperation with us can start right now; our works is free from the restriction of the region and time. If you are interested in our service, please contact us immediately. We are looking forward to cooperating with you sincerely in the future!